Summer is around the corner. Even though we are having some grey days, the weather is getting nicer and warmer. @Sun, can you stay with us in Brighton till the end of the summer, please?
After a very relaxing weekend, catching up with friends and sunbathing till I melted, I had a look at the house (hahaha I wish it was mine!) and decided it needed a summer touch.
I went to Pinterest straightaway and started looking for some summer home décor ideas. And here I am, writing about how I want to redecorate the house and give it a colourful summer vibe.
Here are few things to consider to get that desired summer look:
Get colourful bedding
Simple but colourful bedding can change the bedroom atmosphere. I personally love this one despite not being a very colourful person.
https://uk.pinterest.com/pin/417005246729238937/ 
Light colours in the living room
The living room is where I spend most of my chilling time. Creating a nice atmosphere in the living room is a priority for me as I want it to be a nice place to relax.
https://uk.pinterest.com/pin/417005246729238950/ 
Fresh flowers and succulents are a must
Fresh flowers and plants are always a must, especially during the spring and summer seasons. They give a natural vivid aura to the room. Succulents are so cute so having them a necessity… I'm obsessed with them.
https://uk.pinterest.com/pin/417005246729238994/

https://uk.pinterest.com/pin/417005246729239032/ 
and colourful cushions too
Combining a neutral room with bright and patterned cushions will give the room a perfect summer vibe.
https://uk.pinterest.com/pin/417005246729239056/ 
Pastel pots for the plants
I personally love these pastel pots. You can buy them directly or make them if you are feeling inspired.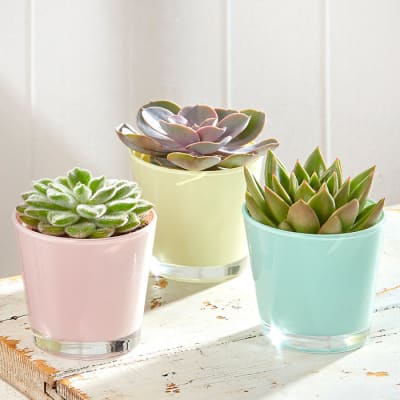 https://uk.pinterest.com/pin/417005246729239077/ 
and the outside area ready
Summer = the great outdoors. We spend so much of our time outside during the summer – better to have it pretty and ready to enjoy!
https://uk.pinterest.com/pin/417005246729239096/
Is your house ready for the summer?
LC,
xx